Drink Healthy, Stay Healthy
Antioxidant Alkaline Water
No Added Mineral
We at, Arrowmax Engineering have been involved with water Ionizer and healthcare since 2018.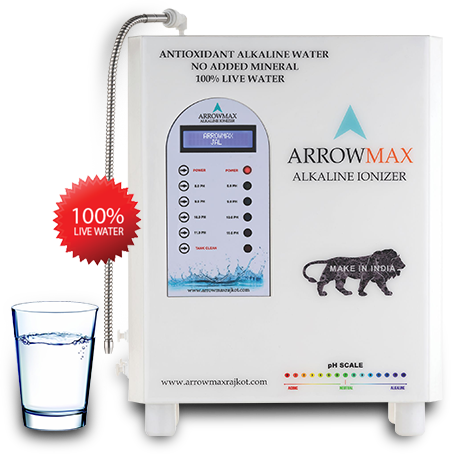 Benefits of Drinking Alkaline Water
Antioxidant Alkaline Water
No Added Mineral
Relief in acidity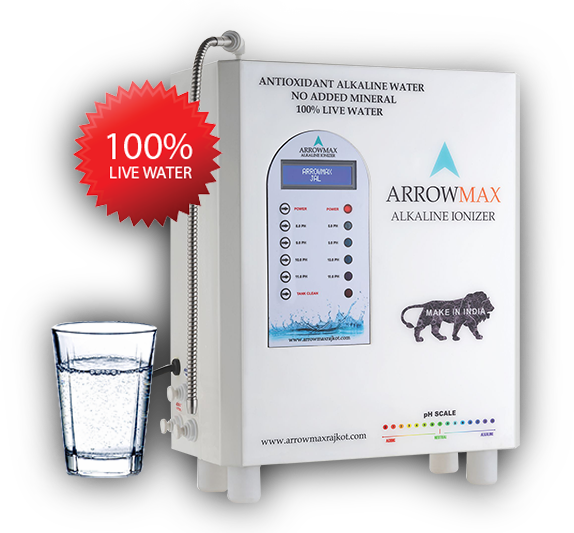 Clean the body. Keeps the kidneys healthy
Maintains the balance of pH in the body
Helps to fight diseases like heart attack
Helps to keep the liver healthy
We at, Arrowmax Engineering have been involved with water Ionizer and healthcare since 2018. We believe that it has become necessary for an individual to become aware of his due to today's fast & changing lifestyle. One becomes aware of his health by knowing what they eat and the water they drink. We are working on water and trying to make qualitative water as much as possible. We try to do this by making products that match international standards as well as making them available at a top-quality to our valuable customers at the best price.
We produce Anti-Oxidant Alkaline products. We use Bio-Metal technology to a great Extent to manufacture these products. Products manufactured by using such technology, not only Alkaline but also added essential minerals to the water. Thus the water becomes 100% Mineralized.
Alkaline water is water that has been ionized, which means the pH level of water has been increased. The pH level is a number that measures how acidic or alkaline a substance is on a scale of 0 to 14. For instance, if the level is 1, it means the substance is very acidic and if it is 13, it is very alkaline. Alkaline water has pH level of about 8 or 9 and pH level of normal tap water is 7, which is neutral. It is believed that alkaline water helps people with excess acidity as it helps neutralize the acid in the body; thanks to its alkaline nature. This process of neutralizing acids in the body helps prevent various ailments.
Alkaline water has a higher pH level than regular drinking water. Because of this water can neutralize the acid in your body.
Normal drinking water generally has a neutral pH of 7. Alkaline water typically has a pH of 8 or 9.
Alkaline water must also contain alkaline minerals and negative oxidation reduction potential (ORP). ORP is the ability of water to act as a pro- or antioxidant. The more negative the ORP value, the more ant-oxidizing it is.
R.O. Water & Arrowmax Alkaline Water Difference
Particular
Arrowmax Alkaline Water
R.O. Water
pH
7.00 to 9.50
Less than 7.00
ORP
-100 to -400
More than +100
Hydrogen
400 to 1200 ppb
More than 0 ppb
Micro Clustering
4-5 Molecules
15-20 Molecules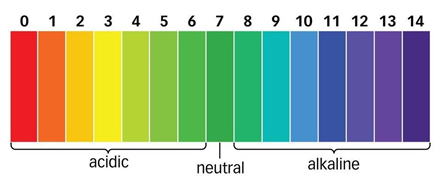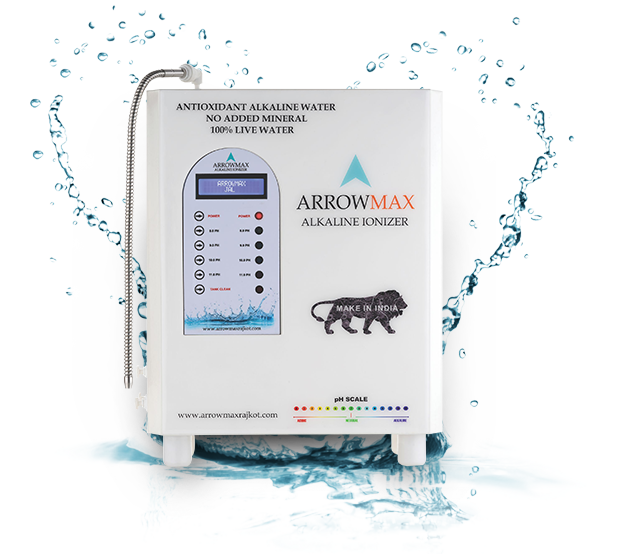 Makes Restructured Alkaline and Ionized Water without Any Chemical Use (100% natural water).

Full Colored Display with automatic Deep Cleaning features to protect plates which increase machine life.

Uses only 50-150 watts of power which prolongs the lifetime of plates.

Made in India
Benefits of Drinking Arrowmax Alkaline Water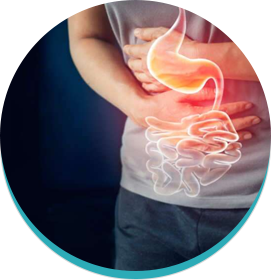 Relief in acidity
Alkaline water benefits also include boosting immunity. Your immune system may help neutralize the acidity in your body, which is caused by poor diet, stress and environmental toxins.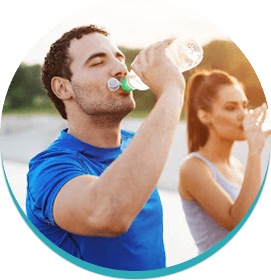 Clean the body. Keeps the kidneys healthy
There are no hard facts either way. But for most healthy individuals, drinking alkaline water is probably not harmful. If you have chronic kidney disease or are taking a medication that affects your kidney function, elements in alkaline water could possibly have negative side effects on the kidneys.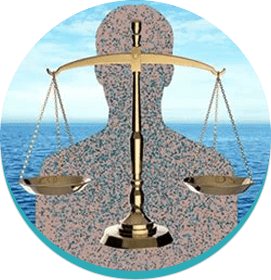 Maintains the balance of pH in the body
Alkaline water has a higher pH level than regular drinking water. Because of this, some advocates of alkaline water believe it can neutralize the acid in your body.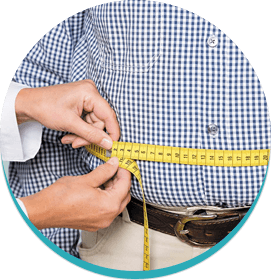 Helps in weight loss
Alkaline water is a popular health trend, with claims that it improves digestion, helps with weight loss, and hydrates better than regular water.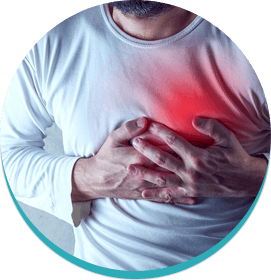 Helps to fight diseases like heart attack
Alkaline properties that can alter the pH of the body and maintain its alkalinity. By doing so, it can reduce your risk of developing numerous health problems including obesity, cancer and heart disease.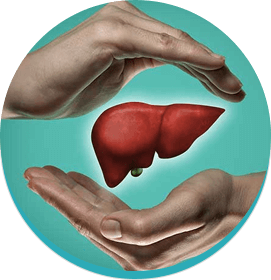 Helps to keep the liver healthy
Keep your liver healthy by drinking 8 cups of alkaline water a day. Alkaline water helps to get rid of the acid waste in the liver.
Strengthens bones
Alkaline water is highly anti-oxidising with a negative ORP value of -400 mv. This property caters to numerous body and helps in Increases Bone Strength.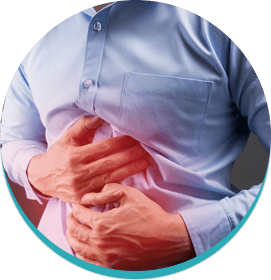 Helps in digestion
Alkaline Water Improves digestion because It is different from other water and compare to that water it is less acidic with a pH level from 7.4 to 9.5.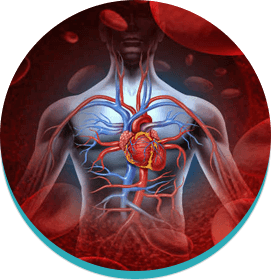 To maintain proper blood circulation
In 2016, scientists in Shanghai found that three to six months after drinking alkaline water, people with high blood pressure (hypertension), high blood sugar (diabetes), and high blood lipids (cholesterol) had lower measures in each of these factors.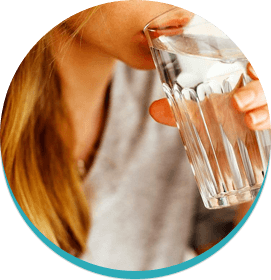 Increases immunity
Consuming alkaline water benefits your health and improves your immune system. Alkaline water benefits your health by neutralizing acids and removing toxins from your body. Tap water normally has a pH value of 7 and is neutral. Alkaline water has a pH range of 7.2 to 9.5 that is safe for the body.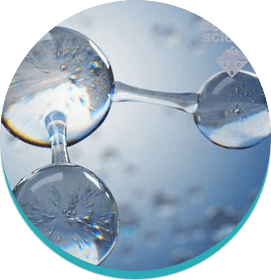 Provides more hydrogen
Alkaline water is water with more than pH7 but may not consist of any dissolved hydrogen. … Alkaline ionized water will have both the benefits of alkaline pH as well as the rich dissolved hydrogen concentration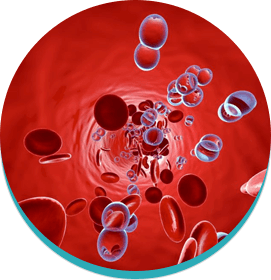 Increases the amount of oxygen in the blood
Those who consumed high-pH water reduced viscosity by 6.3 percent compared to 3.36 percent with standard purified drinking water. This means blood flowed more efficiently with alkaline water. This can increase oxygen delivery throughout out the body.
Note: The acidic Beauty water coming out of the machine can cure diseases like thrush, eczema and sweat allergy.
Household & Everyday Uses for Alkaline Water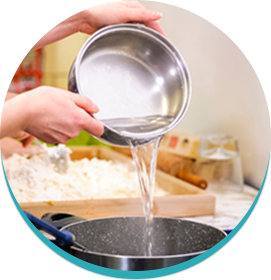 Cooking
The balance of ingredients is incredibly important when preparing food, and since water is a key ingredient in many dishes, the type of water used can significantly impact the appearance, flavor and nutritional content of a dish. Using alkaline water in cooking can improve the final result on all fronts. Noodles and rice cooked in alkaline water are imbued with a pleasant taste and untainted color, meaning they'll taste richer and more satisfying, and look more attractive. When fruit and vegetables are washed, they may absorb contaminants in their skin, so using pure, toxin-free mineral water is important to avoid this.
Cooking vegetables in tap water can also cause discoloration, such as turning bright green broccoli yellow; as well potentially impact the flavor of cooked vegetables. Soups and stocks are also excellent applications for alkaline water—as they have a significant water component, the final outcome can be greatly altered by water quality. Using pure alkaline mineral water for soups and stocks avoids adding toxins from regular tap water, as well as adding nutrition and enhancing the natural flavor of ingredients.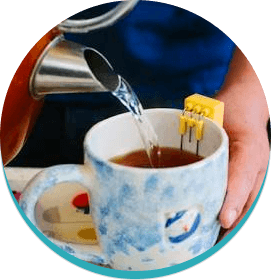 Preparing Tea and Coffee
In the 8th century, the Chinese "Sage of Tea", Lu Yu, wrote a book on tea which contained information about different kinds of water sources that may be best for tea, which holds relevance still today. He proclaimed that the highest quality water for tea comes from slow-moving mountain springs. Considering both tea and coffee are predominantly water, the type of water you use for your brew can impacts the flavor. Pure water will allow the full flavors to resonate. Alkaline water has also been known to reduce the acidity of both tea and coffee, and works particularly well for light roast and cold brew coffee.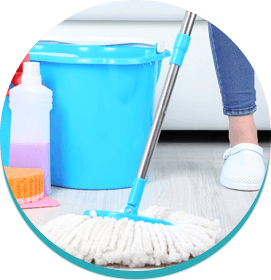 House Cleaning
Alkaline water can make household cleaning of surfaces and carpets easier and more environmentally friendly, without the use of harsh chemicals. The higher the pH level of a cleaner, the more corrosive it may be, and the more likely it is to leave behind an unsightly residue. Alkaline cleaning solutions are also more effective than acidic solutions when cleaning acidic soils—the most common type of soils, as well as kitchen grease and body oils. Using alkaline water is a way to help naturally draw out dirt from carpets and furniture. To use pure alkaline water for carpet cleaning, saturate the target area with alkaline water then dry it with a clean cloth. To remove marks and contaminants from surfaces such as countertops and floors, spray the surface with alkaline water before wiping dry with a clean cloth.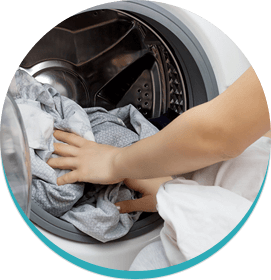 Washing Clothes & Stain Removal
Just as alkaline water can help draw out dirt from household cleaning, it can help remove stains from clothing and fabrics. Alkaline water breaks down oil and grease stains which can otherwise be hard to get out. If you use alkaline water with general clothes washing, the properties of alkaline water may allow you to use less detergent when washing your clothes, benefitting the environment and your wallet.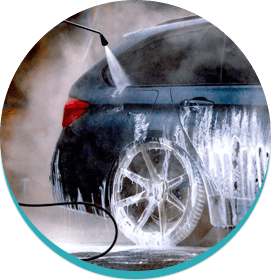 Car Cleaning
Alkaline detergents are the best overall cleaners for cars, for their ability to remove dirt, clay, salt, asphalt, rust and oxide, as well as organic materials such as bugs and tree sap. In order to preserve the alkalinity of your detergents, and to use a cleaning solution that is gentle on your car's surface, be sure to use neutral to alkaline water when washing.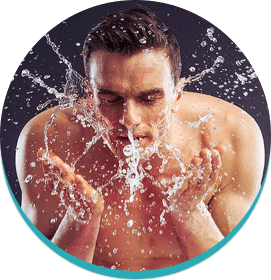 Bathing & Face Washing
Alkaline water and acidic water are also distinguishable in terms of their "feel"—acidic water is "hard", whereas alkaline water is "soft". When washing your face or bathing, the type of water you use can impact your skin condition—with acidic water making it dry and itchy and alkaline water leaves it soft and subtle. As hard water can make it more difficult to form a rinsable lather with soap or face cleaner, it can leave behind a residue that clogs your pores. Soft water on the other hand makes an easily rinsable lather. Overly high levels of minerals in hard acidic water can also damage skin cells, whereas soft alkaline water is gentler on the skin.